The LineBrite Line Marking Machine
We haven't tried to re-invent the wheel.
We've simply taken an age old design and made it better
By Listening to our customers we discover what the majority of people really want.
This re-engineered transfer wheel line marker lighter, easier to use and easier to clean than conventional transfer wheel markers!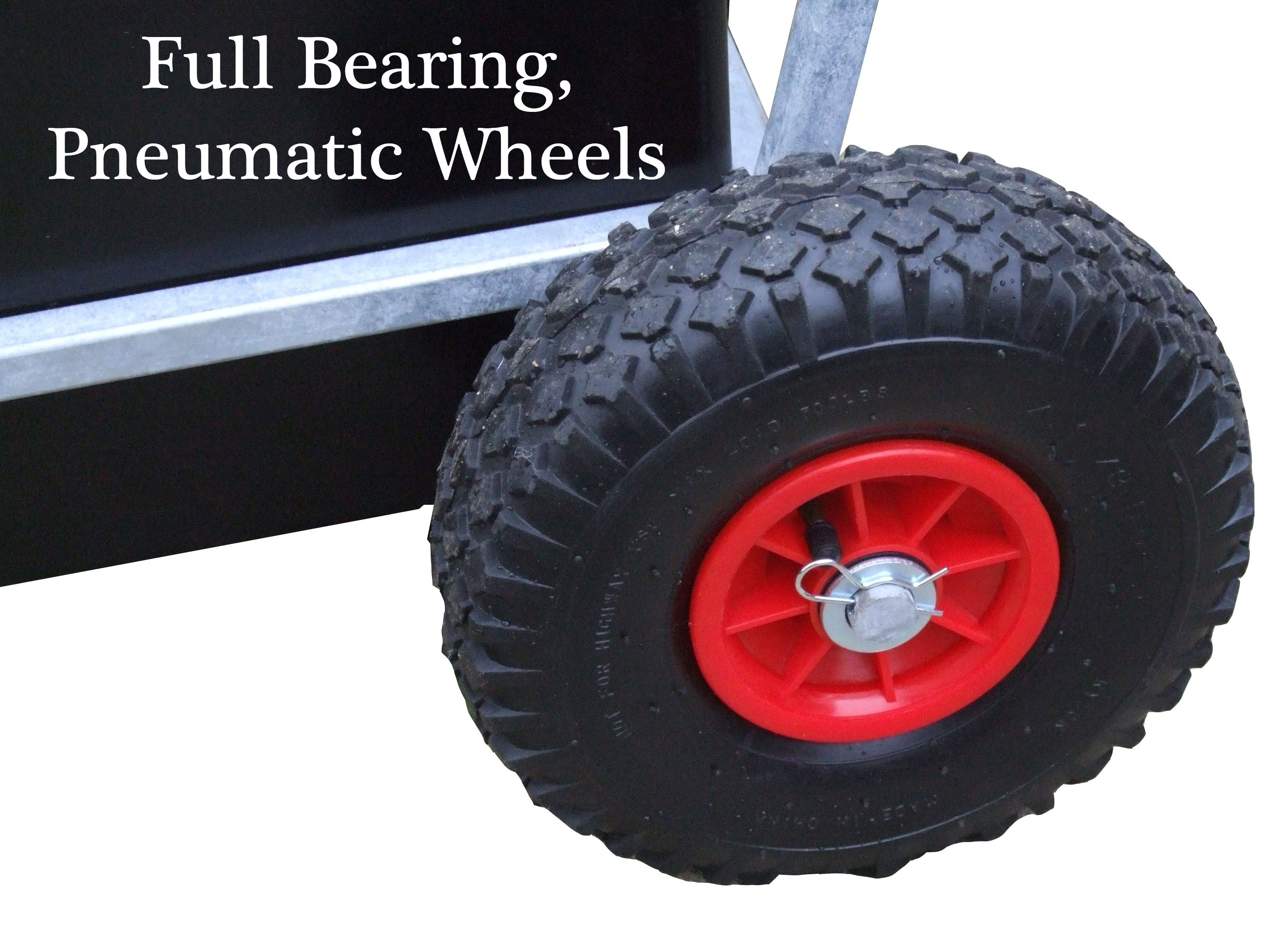 This all-new machine features a wider wheel base and pneumatic tyres to ride over uneven ground more smoothly and ensure your lines are straighter.
Fully bearinged wheels will make it glide around the ground with little effort.
A smooth transfer wheel means no wasted paint and top but economical results.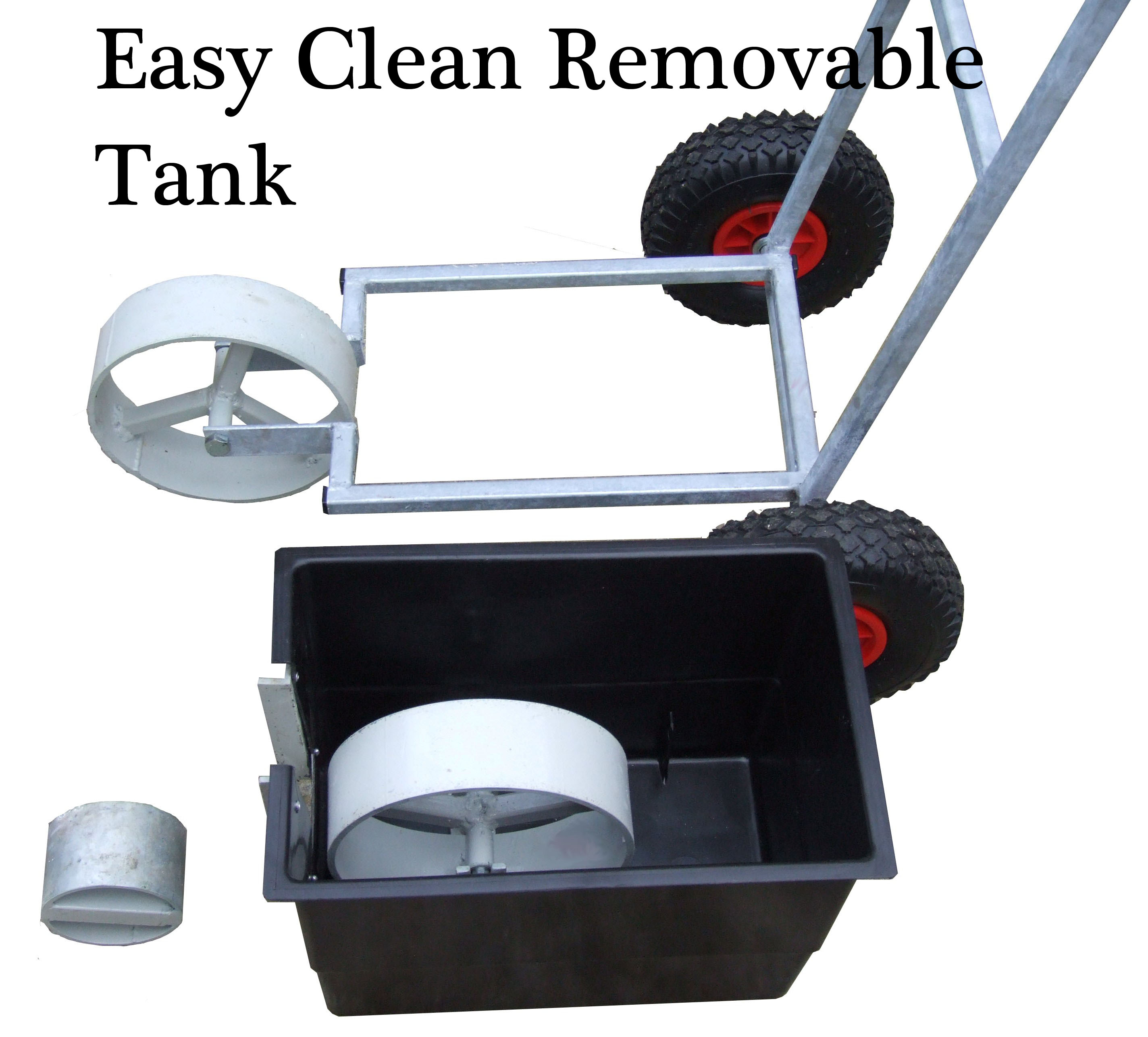 Height adjustable handlebars with rubber grips for comfort on those cold and wet days.
Our Marker has a galvanized steel tubular frame to give you a lightweight machine.
To further reduce the weight we use a composite fluid tank without any fear of rusting
This tank removable to allows you to return excess paint to it's own container and then the tank can be easily cleaned under a cold water tap.
At such a low cost value for money is enough to sell it on its own, but with all the above features added into the equation you'd be mad not to buy one.