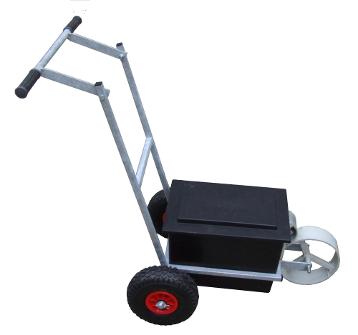 This is a revolution in transfer wheel line markers.
A removable, anti-corrosion liquid tank it makes this lightweight
machine both affordable and easily cleaned
Any left over paint can be simply poured back into the bucket.
Fully galvanized frame and adjustable handles.
Full bearing pneumatic wheels.
A choice of 3" (standard)
or 4" (Wide Line) option.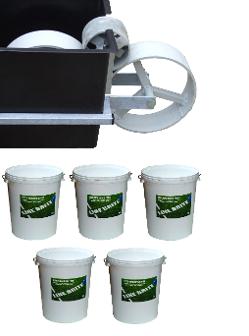 Buy paint with your machine for just
€30
Perfect opportunity to try out some of the bestpaint on the market when you purchase your new Standard machine.